Company Profile
EBTEB (Fujian) Electronics Co., Ltd. was established in July 2008 with the approval of Fuqing Ru overseas Chinese economic and Technological [2008] No. 40. It is a wholly foreign-owned enterprise invested and established by Yidite Group Hong Kong Co., Ltd., with a registered capital of 720. With a total investment of 30 million US dollars, it is a high-tech enterprise integrating R&D, manufacturing and sales.
Hong Kong EBTEB is a group company specializing in investment in mobile power, mobile chargers, light sources, energy-saving lighting, etc.The Group has R&D centers and manufacturing plants in Shenzhen, Zhongshan and Longyan. EBTEB Industrial Park is located. Fuqing Ru overseas Chinese economic .Development Zone Optoelectronics Technology Park covers an area of 123 acres, with a plant area of nearly 100,000 square meters. It has a provincial power laboratory and testing center. The park is located in the "Golden Triangle" of Fujian Province. "South, 51 kilometers north of Fuzhou, next to the national highway Fuxia Highway, Fuquan Expressway and Provincial Road Dazhen Road, Fubei Road, Qingrong Avenue, south of the special economic zone Xiamen, east of the national first class port Yuanhong Wharf, south The national second-level port Rongqiao Terminal is 45 kilometers away from Changle International Airport, forming a sea-vacant three-dimensional transportation network with convenient transportation. There are basketball courts, electronic reading rooms, medical rooms, supermarkets and other relatively complete living and entertainment facilities. To create a healthy and comfortable production and living environment for employees.
Production Equipment And Processes
Our company is committed to becoming a high-tech enterprise integrating R&D, manufacturing and sales. Company has a provincial power lab and testing center, six workshops (automatic high-end SMT patch workshop, fully automatic high-end power line workshop, fully automatic transformer workshop, fully automatic precision metal injection workshop, fully automatic high-end IC package). Workshop, automatic power supply manufacturing workshop) will purchase advanced and automated production facilities, import a large number of advanced equipment from Europe, America, Japan and South Korea, using first-class design software. At the same time, the company will actively adopt new advanced technology and new equipment from the international advanced level, and implement process tooling in the product manufacturing process. Fully meet the requirements of large-scale production, ensure the excellent quality of each product, achieve high efficiency, low cost operation, and enhance the competitiveness of enterprises.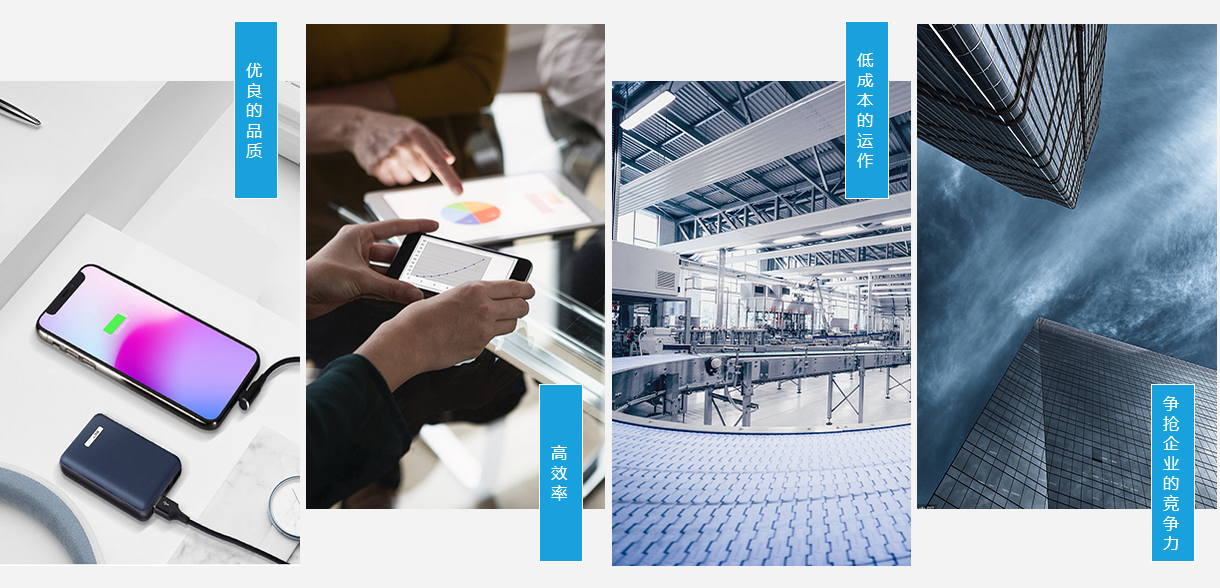 Main Products
Our products mainly include: mobile power source, mobile charger, light source, liquid crystal display, communication equipment, new electronic components and household appliances. Production bluetooth headset, digital products, digital audio equipment, etc. It also integrates the advantages of all member enterprises of the group, gives play to the scale effect, develops vertically on the basis of the original integrated manufacturing, sales and research and development, develops and produces the main materials required by the company, such as IC chip, LED lamp, plastic parts, etc. Broadband access network communication system equipment such as network card; Development and production of software products; Mobile communication system mobile phone, communication terminal product development, production and matching leather, leather products processing.
Product Sales
Our company annual output value of the company is 1 billion yuan, and the products are sold to all provinces, municipalities, autonomous regions, southeast Asia, Europe and the United States and other markets. With Fujian as the sales center, the company will establish 3,000 outlets in cities at all levels. And actively share the life experience brought by science and technology with customers, build a harmonious society with the public, and contribute our strength to the development of Haixi.